Okay, this is the start of the restoration project.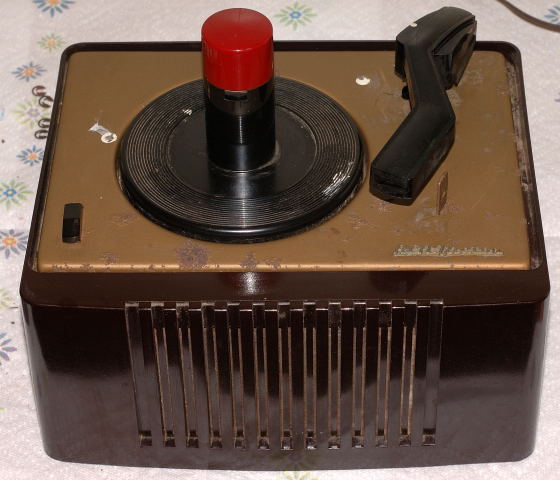 As you might recall, this is the unit in its original "purchased from eBay" condition. Note the copious amount of white paint droplets and rust pittings on the baseplate.
---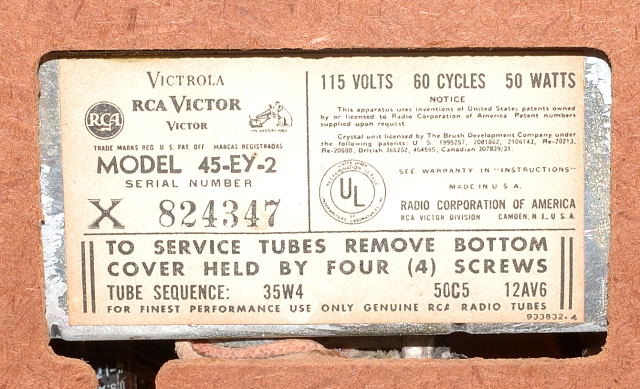 As you can see from the serial number and information here on the right, this is an RCA Victor 45 RPM player, model 45-EY-2 (turntable with built-in amplifier and speakers in the base), powered by 115 volts, 60 cycles and 50 watts of power. It takes three electron vacuum tubes, modesl 35W4, 50C5 and 12AV6, of which will get replaced later on. This unit was designated with a serial number X824347. For the moment, until I can come up with a better nickname, I'm going to call this one the "Petty Player" in honor of Richard Petty, one of the greatest race car drivers that ever lived. Besides, he drove that #43 STP car for so many years, and I see a #43 in the unit's serial number, so there you go.
---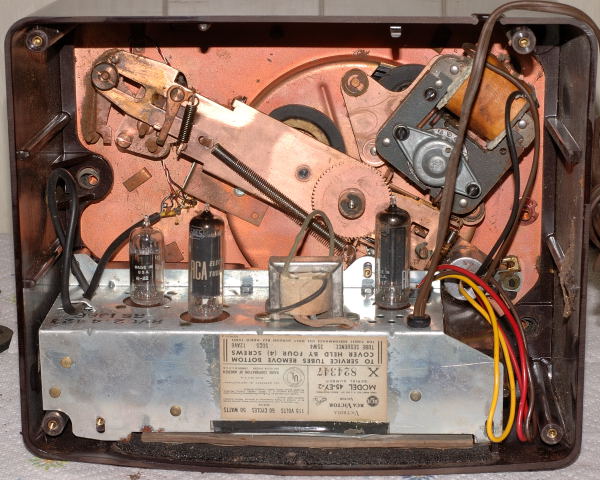 Here's a shot of the inside guts of this player. Looks okay, but there's a lot of dust and gunk in here, especially around the motor and chassis mounts and springs. This will definitely need a bit of a cleaning.
---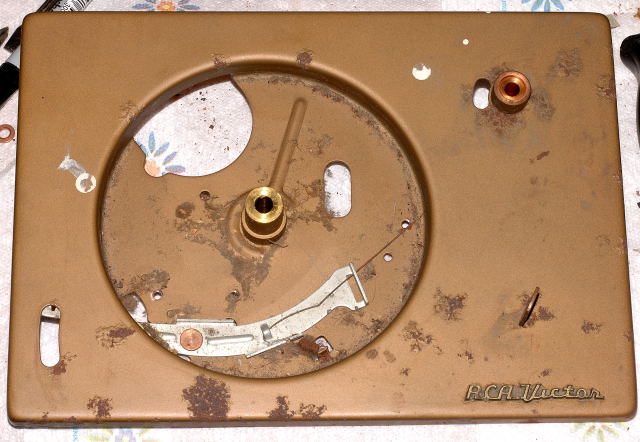 This morning I went through the unit and began disassembling it, pulling parts and screws and washers and clips off left and right. This is what the baseplate looks like after it's been stripped of things like - oh, I don't know - the turntable, the tonearm, the reject knob...
One thing I forgot to strip from this bad boy - the nameplate. Out it comes, like removing an incisor from the gums of a meth addict.
More to follow...