Okay everybody, here they are. These are the newly repainted RCA Victor mech boards (what the turntable and tonearm sit on) that will be used for my first two restoration / "Chuck-i-fi-cation" projects.
First off is the "Petty" board, so named because the serial number on this RCA Victor 45-EY-2 phonograph has a "43" in it.
The board at one point looked like this...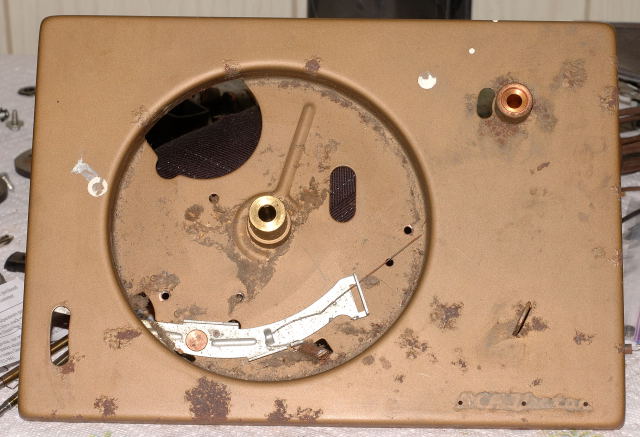 Remember the rust stains and those annoying white paint specs? After a shot of Rustoleum primer and a couple of layers of blue spray paint... it now looks like this -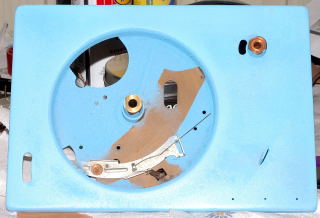 Now ain't that swank? You'll notice that some portions of the mech board weren't painted, those were because parts have to move or pivot on those points, and they can't be gunked up with paint. Those parts will be covered with tonearms and turntables and the like, so there's nothing to worry about.
---
Oh yeah, there's that other mech board, the one on my RCA Victor 45-J-2 non-amplifier player that I've called the "Sun" project...
When I first got the player, the board looked like this -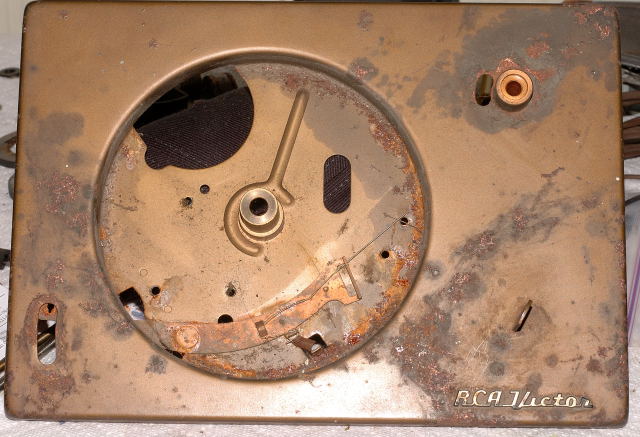 All together now ... EWWWWWWW
But, after some sanding, a shot of primer and some Rustoleum...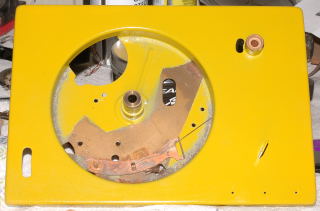 Now you know why it's called the "Sun" project!
And just to show you what it could look like as the project progresses, I "dry-fitted" the turntable, tonearm and brand badge back on this unit for a second, just to show a nice photograph of what this turntable might look like down the road...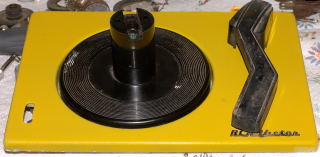 Feel free to drool. :)
More to follow...